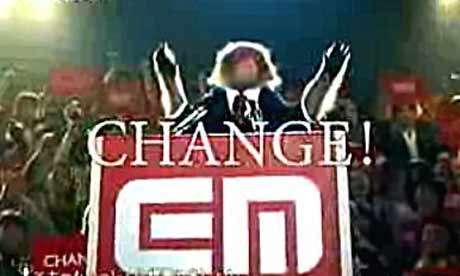 Rakyat Selangor, selama dua penggal semenjak PRU 12 dan PRU 13, telah memutuskan untuk memilih Pakatan Rakyat sebagai tunjang kepimpinan kerajaan negeri Selangor. Pilihan ini bukanlah berdasarkan fakta-fakta bernas tetapi lebih kepada emosi semata-mata atas kebencian kepada BN dan UMNO. Rakyat Selangor GAGAL membezakan antara kelemahan sebahagian kepimpinan BN/UMNO dan sumbangan sebuah parti gabungan BN/UMNO. Apa yang jelas adalah, kejayaan SELANGOR tidak bergantung semata-mata kepada perjuangan beberapa orang dalam kepimpinan BN/UMNO tetapi seluruh jentera parti BN/UMNO telah berjaya membawa Selangor bermula dari 1957 hingga 2008 menjadi antara negeri terkaya di bumi Malaysia. Namun sekarang amanah tersebut telah diberikan kepada sebuah lagi gabungan yang selama lebih 4 tahun berkhidmat untuk rakyat, tidak mampu mentadbir negeri Selangor dengan baik. Tidak ada bezanya antara berok di hutan dengan Khalid Ibrahim sebagai Menteri Besar yang kini bakal disingkirkan oleh seekor gorila politik, Datuk Seri Anwar Ibrahim.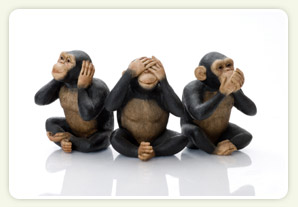 Di Negeri Selangor, PAS merupakan parti yang paling banyak menguasai kerusi dewan undangan negeri namun begitu, kepimpinan Pakatan Rakyat telah tidak mempedulikan hak PAS dan PAS dijadikan BEROK MAK YEH dan BARUA, 2 in One. Pengundi Melayu Islam PAS mengundi PAS di dalam Pakatan Rakyat supaya Selangor boleh membangun bersama Islam, tetapi apa yang berlaku, apabila Hassan Ali cuba menguatkuasakan Enakmen Perundangan Islam Negeri, beliau telah dibuang daripada PAS. Kepimpinan tertinggi PAS yang menjadi dayus dan takut kepada DAP, telah tergamak membuang seorang pemimpin tersohor PAS demi menjaga kehendak DAP di dalam Pakatan Rakyat yang berhasrat menukar Selangor menjadi Planet of the Apes !
Isu Kalimah Allah yang dipolitikkan oleh Pakatan Rakyat, telah mengakibatkan PAS terkapai-kapai di dalam percaturan politik, sekali lagi terpaksa membenarkan Kristian menggunakan kalimah Allah bukan atas tujuan baik dan wadah perjuangan PAS begitu terjejas hinggalah PAS kehilangan negeri Kedah pada PRU 13.
Terakhir, rakyat Selangor tertipu lagi dengan perjuangan Pakatan Rakyat apabila mereka berbalah sesama mereka bagi mendapatkan hak menjadi Menteri Besar Selangor. Selepas kemelut PKNS yang menjadi tulang belakang kewangan negeri Selangor, seekor lagi berok yang suka makan aiskrim, Azmin Ali telah dibuang daripada pengurusan PKNS. Umum mengetahui bahawa MB Khalid Ibrahim adalah kroni kepada Datin Wan Azizah dan Nurul Izzah kerana mereka tidak mahu Azmin Ali menjadi MB Selangor. Mereka mengetahui bahwa aiskrim boy Azmin adalah boneka Anwar Ibrahim. Mereka bersandiwara dengan memperbodohkan seluruh rakyat Selangor kerana mereka tuduh BN/UMNO dengan tuduhan nepotisma dan kronisma tetapi hakikatnya, Pakatan Rakyat adalah lebih nepotisma dan kronisma daripada BN/UMNO. Bagi tujuan meleraikan kemelut ini, maka KAJANG MOVE terpaksa dilaksanakan dengan sengaja meminta BEROK ADUN Kajang letak jawatan supaya Anwar Ibrahim boleh take over Selangor. Rakyat Selangor telah ditipu bulat-bulat !
Kerajaan PUSAT BN/UMNO telah memberi amaran kepada kerajaan negeri PR Selangor akan masaalah krisis air yang bakal menimpa Selangor empat tahun lepas. Malah penyelesaian kepada masaalah tersebut telah diketengahkan dengan cadangan pembinaan loji Langat 2. Kebodohan dan ego kepimpinan Pakatan Rakyat negeri Selangor serta kedegilan politik Menteri Besar Selangor telah menyebabkan sekarang rakyat Selangor menderita akibat krisi air. Inilah akibat apabila kita pilih BEROK di hutan jadi pemimpin.
Krisis Air Selangor adalah bala malapetaka menimpa negeri Selangor disebabkan kebodohan kepimpinan Pakatan Rakyat serta kesilapan rakyat Selangor yang membenarkan diri mereka diperbodohkan oleh Anwar Ibrahim serta seluruh kepimpinan Pakatan Rakyat.
Sekarang, penduduk BALAKONG, Hulu Langat, Sepang dan lain-lain, bawa timba dan pergilah ke rumah wakil rakyat masing-masing, terutama wakil-wakil rakyat dari Pakatan Rakyat dan mintalah air daripada mereka. Rakyat Selangor perlu keluar dan membuat tunjuk perasaan di hadapan rumah Menteri Besar Selangor dengan membawa timba-timba dan campakkan masuk ke perkarangan kediaman beliau. Apabila rakyat Selangor sibuk menghadapi musim kemarau dan krisis air, Anwar Ibrahim sedikit tidak mempedulikan perkara ini tetapi sibuk dengan Kajang Move !
Fikir-fikirkanlah rakyat Selangor ! Jangan pilih BEROK jadi pemimpin....